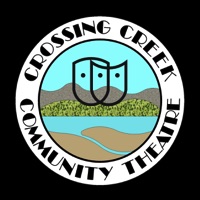 Mission Statement
A theatre project dedicated to bringing together
a creative collective on Kelowna's Westside.
Family-friendly productions for our
Community, by our community.
FALL NEWS UPDATES under the "Auditions/Volunteers" and "CreeKers" tabs
CCCT's passion is to share the many-faceted benefits of true, amateur theatre with our community. Since inception in 2019, we have brought seven productions to West Kelowna—three of them during strict pandemic restrictions:
Winter 2020 WCKY
Summer 2020 Canterbury Tales
Summer 2021 Much Ado About Nothing
Winter 2022 The Carol Burnett Show
Summer 2022 The History of Dating
Winter 2023 Gladys in Wonderland
Summer 2023 The Snow White VAriety Show
All productions have been well-received and enthusiastically supported by our volunteers, sponsors and audiences. We are excited to now present our seventh production, The Snow White Variety Show.
CCCT is also the home of The Creekers, a senior (55+) theatre troupe providing all the anti-aging assets of theatre arts—at an age-related pace.. The troupe meets regularly throughout the year and presents smaller, outreach performances.
As CCCT continues to evolve, the magic of the stage will exponentially contribute to a richer quality of life in our community for years and years to come.
Please join us in the fun! If you are interested in volunteering—on, behind or in front of the stage—or in becoming a sponsor, please contact us.