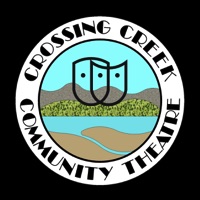 Mission Statement
A theatre project dedicated to bringing together
a creative collective on Kelowna's Westside.
Family-friendly productions for our
Community, by our community.
Hello Theatre Lovers In West Kelowna!
If you attended "The History of Dating" in July at Kalala Winery - thanks for your support! We are sure you had an enjoyable evening of stellar comedy, beautiful Okanagan Summer weather, and excellent wine. For those of you who couldn't be there, we are deeply sorry for you! You missed an excellent show—but we hope to see you again soon.
Preparations are underway for our February production of "Gladys in Wonderland". It's a light, dark comedy about Gladys, an 87 year old lady who gets a visit from the Grim Reaper. The plot thickens when she decides it's not her time to go. Production runs Feb 16-20, 2023 at the Lions Community Hall in West Kelowna.
We will need backstage crew, set construction and transportation crew, promotion/fundraising help, assistant producers, and 6-8 adults for stage roles.
Auditions and volunteer sign up will be Sunday, October 2, 4-6 pm at Powers Creek Community Church, lower level. If you can't be there but would like to volunteer in any area, please email:
www.crossingcreektheatre@gmail.com
Grateful,
Leanne Reimer, Artistic Director