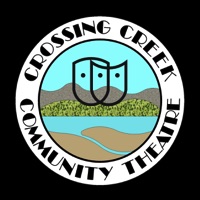 AUGUST 9, 2021
Due to the recent pandemic outbreak in the Kelowna area
and the reintroduction of necessary event restrictions,
CCCT is postponing the production dates of Much Ado About Nothing
to the weekends of Sept 24-26th and October 1-3rd.
We hope to see you in the audience then!!
Tickets purchases made for the previous dates will be reissued or refunded. (Watch for an email to be sent very soon!)
Welcome To Our Website!
We would like to thank the many local businesses, organizations and individuals who have supported Crossing Creek Community Theatre since its inception in 2019.  They have advertised in our programs, donated goods and services, sold tickets, bought tickets, displayed posters, and promoted our productions.  Without our sponsors and volunteers, we would not have had the success we have enjoyed. We are overwhelmed with the the community involvement and partnerships we have been able to develop over these past two years. Thank you, West Kelowna!
After having to cancel our February 2021 production of "The Carol Burnett Show" due to COVID-19 restrictions, we are thrilled to be in full rehearsal/preparation for Shakespeare's "Much Ado About Nothing"—scheduled for the weekends of September 24 and October 3.  We see this comedy as a long-awaited opportunity to reconnect and revitalize our community through the arts.  (We will, of course, implement all applicable COVID regulations as they evolve.)
To honour our commitment to partnership with West Kelowna, we invite locals to again exchange support. As a sponsor, we offer advertising on widely-distributed posters/programs and in our CCCT press releases and promotions. Increased visibility and networking are great way to strengthen business! To view our production information--click "Current Production" and sponsorship rates--click "Sponsors." 
Given these early stages of economic re-opening, we understand that businesses/individuals who would like to support us financially may not be able to do so at this time. Remember, a contribution as a volunteer is a wonderful gift. Theatre offers countless benefits—from enhancing creativity and personal growth to meeting terrific, new people.   Please let us know if you'd like to be involved in this fun project.  We would love to talk with you!!
"All the world's a stage…"
With Gratitude,
Leanne Reimer
Artistic Director