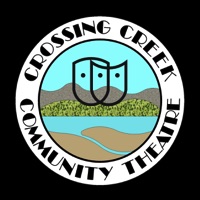 Mission Statement
A theatre project dedicated to bringing together
a creative collective on Kelowna's Westside.
Family-friendly productions for our
Community, by our community.
Hello Theatre Lovers In West Kelowna!
We are excited about our upcoming production--our sixth show!!
Full preparations and rehearsals are underway for our February production of "Gladys in Wonderland". It's a light, dark comedy about Gladys, an 87 year old lady who gets a visit from the Grim Reaper. The plot thickens when she decides it's not her time to go.
Production runs Feb 16-20, 2023 (Family Day Long Weekend) at the Lions Community Hall in West Kelowna. Friday night will be "Dessert Theatre" and Wine will be available onsite for all shows.
If you would like to get in touch with us you can email @
www.crossingcreektheatre@gmail.com
Grateful,
Leanne Reimer, Artistic Director