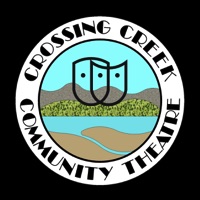 Welcome To Our Website!
Welcome to Crossing Creek Community Theatre
A milestone for live theatre enthusiasts in West Kelowna--
Our own live amateur theatre company!
We would like to thank the many local businesses, organizations and individuals who have supported Crossing Creek Community Theatre since its inception in 2019.  They have advertised in our programs, donated goods and services, sold tickets, bought tickets, displayed posters, and promoted our productions.  Without our sponsors and volunteers, we would not have had the success we have enjoyed. We are overwhelmed with the the community involvement and partnerships we have been able to develop over these past two years. Thank you, West Kelowna!