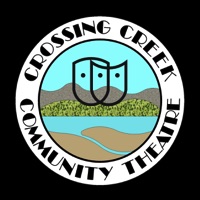 Mission Statement
A theatre project dedicated to bringing together
a creative collective on Kelowna's Westside.
Family-friendly productions for our
Community, by our community.
Hello Live Theatre Lovers in West Kelowna and beyond..
We are thrilled to bring you another fun comedy this Summer - outdoors with our friends at Kalala Organic Estate Winery. "History of Dating" is a hilarious romp through time as we poke fun at the evolution of pairing up.
Tickets go on sale Monday, June 20, 2022. To purchase on line, click "Tickets" above or buy in person at PostNet (cash only).
There are some exciting ways you can support our show this Summer:
- Buy your tickets and come laugh with us - that's a no-brainer.
- Promote our show to friends and family
- Cheer us on as we walk in the Westside Daze parade, July 9 (come in costume and walk with us if you like)
- Volunteer for backstage or production help during the run of our show July 20-24. Email crossingcreektheatre@gmail.com for more information.
- Loan or rent at a discount a camper trailer and/or cargo trailer for the show. Kalala has no room for us for a backstage area, or to lock up our props and equipment. Borrowed trailers will be treated with the utmost respect and care.
Stay tuned for more events and classes with Crossing Creek and Crossing Creek's new theatre troupe for seniors.
Thanks for your support, West Kelowna. We will be entertaining you again soon.
Leanne Reimer
Artistic Director