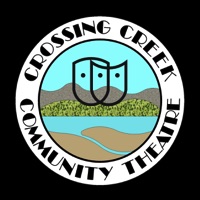 It's time to laugh West Kelowna! 
Crossing Creek Community Theatre presents
"The Carol Burnett Show"
This so-loved, zany comedy promises to bring much-needed, goodbye-to-winter laughter to the pandemic weary. Come and join us in the fun!
GRIZZLI WINERY
2550 Boucherie Road, West Kelowna
Thursday, Feb. 17 7:30PM
Friday, Feb. 18 7:30PM
Saturday, Feb. 19 7:30PM
Sunday, Feb. 20 7:30PM
Monday, Feb 21 2:00 PM
FOR FURTHER INFORMATION. . .
Click the 'Current Production' tab on above menu.
TO PURCHASE TICKETS. . .
Click the "Ticket" tab.