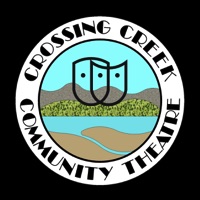 Welcome and Thank You for your interest in
Crossing Creek Community Theatre
May 27, 2021
To all the weary, the bored, the self-isolated and theatre-deprived of West Kelowna:
here's some exciting news . . .
Now that the long-awaited easment of CoVid-19 restrictions is in process, CCCT is excited to be eagerly planning our next production for September 2021!
See "CURRENT PRODCTION" above.
SEE YOU AT THE SHOW!
(If you are interested in signing up to receive CCCT news and information, please go to the "CONTACT" tab above and send us an email. We would love to add you to our list.)