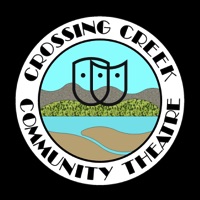 REVIEW By BARB AGUIAR Westside Weekly Wednwsday, Febrary, 23rd, 2022
Carol Burnett Skits Keep Audience Laughing
After a year's delay because of the COVID-19 pandemic, Crossing Creek Community Theatre, under the artistic direction of Leanne Reimer, brought the Carol Burnett Show to life last week in Grizzli Winery's spacious tasting room.
Thanks to the relaxation of some of the COVID-19 restrictions, row seating was available for the performances. The cast wore clear face shields on stage.
The Carol Burnett Show, which featured comedy skits performed by Burnett, Harvey Korman, Lyle Waggoner, Tim Conway and Vicki Lawrence along with countless guest stars, ran on CBS from 1967 to 1978 for 279 episodes and again with nine episodes in 1991. It was one of the first of its kind to be hosted by a woman.
In 2019, Burnett released a group of 50 skits that could be performed on stage.
A dozen actors from Crossing Creek performed 10 of those skits which kept the audience laughing with the zany humour.
There was everything from rival car rental agents. duelling with dusters, a gang of bank robbers dumber than a bag of hammers and a send-up of 1970s disaster movies with the Early Early show's Flight 13 to Nowhere.
Alice Portnoy, played by Marie Mackenzie, showed up in more than one skit. Possibly the world's most obnoxious fireside girl, Portnoy was shaking down characters for donations.
As a nod to the 70s, the production featured groovy music in between skits and some far-out fashion.
While the Carol Burnett Show was a nostalgic trip down memory lane for some, the skits still entertained audience members who had not yet been born during the show's original run on television.
The cast, including Valerie Sauve dressed as a French maid shimmying around the stage and Tyler Smilski grooming himself like a cat, looked like they were having fun with the skits and we saw some of the most enthusiastic set changers between skits.
As the curtains closed on the skits, there was plenty of ear tugging from the cast as they sang I'm So Glad We Had this TimeTogether, Burnett's signature sign-off song.
Review by Anna Jacyszyn September 29th in the Kelowna Daily Courrier
This weekend is your last chance to see Shakespeare's Much Ado About Nothing performed by West Kelowna's amateur theatre company, Crossing Creek Community Theatre.
Secrets and trickery are the back-bone of this farce, and the humour and the double entendres are both risqué and ridiculous, which is why I laughed out loud so many times throughout the two-hour performance (with a 20-minute interval).
Artistic director Leanne Reimer cast 15 local actors, was well as herself playing the roles of Don Pedro, Prince Duke (Linsae Cassidy) and Hero (Brittany Campbell) are the two ladies that get caught inside these webs of lies, love
and deceit.
Each actor aforementioned had a good knowledge of the script and gave the audience the energy that these characters need in order to understand the poetic prose of Shakespeare, and the whole cast radiated a feeling of joy to be on stage performing.
I kept smiling throughout and applaud the hard work that went into their acting and costumes, as well as the stage, lighting and sound.
The company did a lot with little budget, but the greatest sets in the world cannot compete with the back-drop of our very own Okanagan Lakeand those stunning mountains from Kalala Organic Estate Winery, on the upper bench of West Kelowna.
Friday's performance begins at 6:30 p.m. then Saturday and Sunday at 2 p.m.
There is a food truck on hand to feed you and wine inside the tasting room
to quench you. |
I recommend bringing your own "sippy" cup with a lid as well as a fan to shoo away the fruit flies that will inevitably bombard you and try to get into your glass. ;
Bring your own chairs, too. Tickets are $25 at crossingcreektheatre.com or
at the door with cash.
Anna Jacyszyn is an award-winning jazz singer.
Email: artafactevent@gmail.com