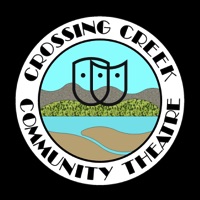 Review by Anna Jacyszyn September 29th in the Kelowna Daily Courrier
This weekend is your last chance to see Shakespeare's Much Ado About Nothing performed by West Kelowna's amateur theatre company, Crossing Creek Community Theatre.
Secrets and trickery are the back-bone of this farce, and the humour and the double entendres are both risqué and ridiculous, which is why I laughed out loud so many times throughout the two-hour performance (with a 20-minute interval).
Artistic director Leanne Reimer cast 15 local actors, was well as herself playing the roles of Don Pedro, Prince Duke (Linsae Cassidy) and Hero (Brittany Campbell) are the two ladies that get caught inside these webs of lies, love
and deceit.
Each actor aforementioned had a good knowledge of the script and gave the audience the energy that these characters need in order to understand the poetic prose of Shakespeare, and the whole cast radiated a feeling of joy to be on stage performing.
I kept smiling throughout and applaud the hard work that went into their acting and costumes, as well as the stage, lighting and sound.
The company did a lot with little budget, but the greatest sets in the world cannot compete with the back-drop of our very own Okanagan Lakeand those stunning mountains from Kalala Organic Estate Winery, on the upper bench of West Kelowna.
Friday's performance begins at 6:30 p.m. then Saturday and Sunday at 2 p.m.
There is a food truck on hand to feed you and wine inside the tasting room
to quench you. |
I recommend bringing your own "sippy" cup with a lid as well as a fan to shoo away the fruit flies that will inevitably bombard you and try to get into your glass. ;
Bring your own chairs, too. Tickets are $25 at crossingcreektheatre.com or
at the door with cash.
Anna Jacyszyn is an award-winning jazz singer.
Email: artafactevent@gmail.com
REVIEW |
Much Ado About an outdoor play
By BARB AGUIAR
Westside Weekly
There is a certain something about watching a Shakespeare play performed outside in the summer, even if it is already fall.
Such is the case with local troupe Crossing Creek Community Theatre's production of Shakespeare's Much Ado About Nothing,
which opened Friday evening at West Kelowna's Kalala Winery.
The light romantic comedy is just right for a night of entertainment in the vineyard, after a summer of drought, fire, smoke and the seemingly endless. COVID-19 pandemic.
Like most other live entertainment, Crossing Creek Community Theatre has faced a swirl of uncertainty about the ability to perform. Their production of The Carol Burnett Show, set for February 2020 had to
be cancelled due to COVID-19. With the easing of restrictions in spring,
Crossing Creek .began preparations for Much Ado About Nothing.
While increased cases caused the performances to be delayed by three weeks, the troupe has persevered with two fall week-ends of outdoor performances.
Much Ado About Nothing is a story of two couples falling in love.
Brittany Campbell plays the sweet innocent Hero, who falls in love at once with Claudio, played by Wayne Campbell.
The course of true love never did run smooth, and the audience is soon introduced to Don John, played by Cohen Reimer, as the villain looking to ruin their happiness.
The second unlikely couple consists of Hero's cousin and confirmed spinster Beatrice, played by Linsae Cassidy, who falls in love with Benedick, played by Brian Walker, who has sworn off love and marriage.
The proud pair verbally spar until they are tricked by the others into acknowledging their love for one another.
There is much to enjoy. Cassidy and Walker deliver solid performances. They have good chemistry and light up the stage with their witty repartee.
'On the way to the inevitable happy ending, 'there are hidden identities, eavesdropping and crossed wires.
The set is pleasing and some of the women's costumes are gorgeous.
Unlike the original, Hero lives with her mother, Leonata, played by Nancy Somerville. The character of Antonio is changed to Antonia, played by Anna Pickett.
Watch for Crossing Creek's artistic director Leanne Reimer on stage as Don Pedro.
After three shows last weekend, the play continues Friday at 6:30 p.m., and Saturday and Sunday at 2 p.m. at Kalala Estate Winery, 3361 Glencoe Rd. Bring your own chairs and blankets. Beverages and snacks will be available.
Tickets cost $25 each or five for $100 and
are available cash-only from PostNet at 2417
Main St. and online via etransfer at crossingcreektheatre.com under tickets.
Because this is an outdoor show, no vaccine passport is required.