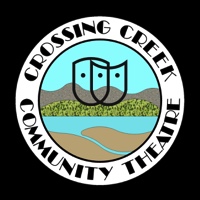 The Creekers, CCCT's seniors' (55+) acting troupe, was recently-formed to allow Westside seniors increased exposure to the many benefits of the performing arts. This one activity is an amazing anti-aging venue for: social connection, physical/mental exercise, improving and/or learning new skills, teaching, increasing one's creativity, purposeful activity as well as giving back to the community. All are included on the list of "Secrets to Successful Seniorhood!"
Creekers, new to live theatre, can explore its many aspects--on, in-front-of or behind the stage. It provides a broad range of areas to suit almost everyone. Creekers with acting experience can refresh skills as well as explore the many additional opportunities. (All this at a slower pace and without the stressors that go with main-stream productions.)
Meetings are held regularly to share, take part in skill-building sessions as well as create/develop and/or produce, promote, rehearse performances. You can experience all, or part of the action.
The Creekers have had a busy winter culminating in four outreach performances held at local seniors' residences/centres in November/December. We were well-received and loved the whole process! Feedback from our patrons indicated they too enjoyed the shows and appreciated the audience participation that brought much laughter and song.
A Pot Pourri Workshop took place February 25th with 27 entusiastic participants. It was a great success! Thanks to Lee and Doris Karvonen for their leadership and participation. Stay tuned for other Workshops to follow.
Rehearsals are now inrprogress for late-April/early-May 2023 outreach performances! Come out and join us . . . or just drop in to see what is happening!
March Meetings/Rehearsals
Saturday Afternoons 1:00 pm
Powers Creek Church, Lower Level
3718 Glenway Road, West Kelowna
Email us for further information at