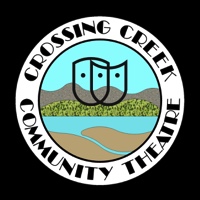 THE CREEKERS
For those of us lucky enough to be 55+, please plan to join us at the Fall meeting of CCCT's Senior Acting Troupe.
Saturday, September 10, 2022 1:30 pm Lower Level,
Powers Creek Community Church
We will be exploring the possibilities of producing revue-type, outreach shows for the upcoming Holiday Season. Bring your ideas and/or material if you have something you would like to perform. Volunteers Backstage and Front-of-House will also be needed!
Please reply to barbarakryski@gmail.com if you plan to attend or would like more information.
(Because the Church's chairs are being used for another function that day, it would be terrific if you could bring a lawn chair with you. We will have some extras there if needed.)